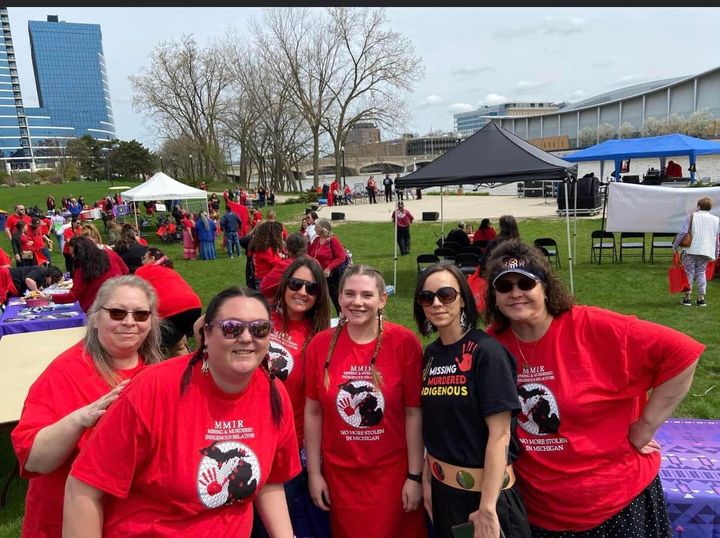 L to R: Jane Cadreau, Jessica McKerchie, Jess Gillotte-King, Sylina MacDougall, Ashley Gravelle, Jami Moran
ARC Staff attended the MMIW March in Grand Rapids, MI for MMIW's Day of Action March for Missing and Murdered Indigenous Women/Relatives.
https://www.9and10news.com/2022/05/05/northern-michigan-tribes-raise-awareness-of-missing-murdered-indigenous-women/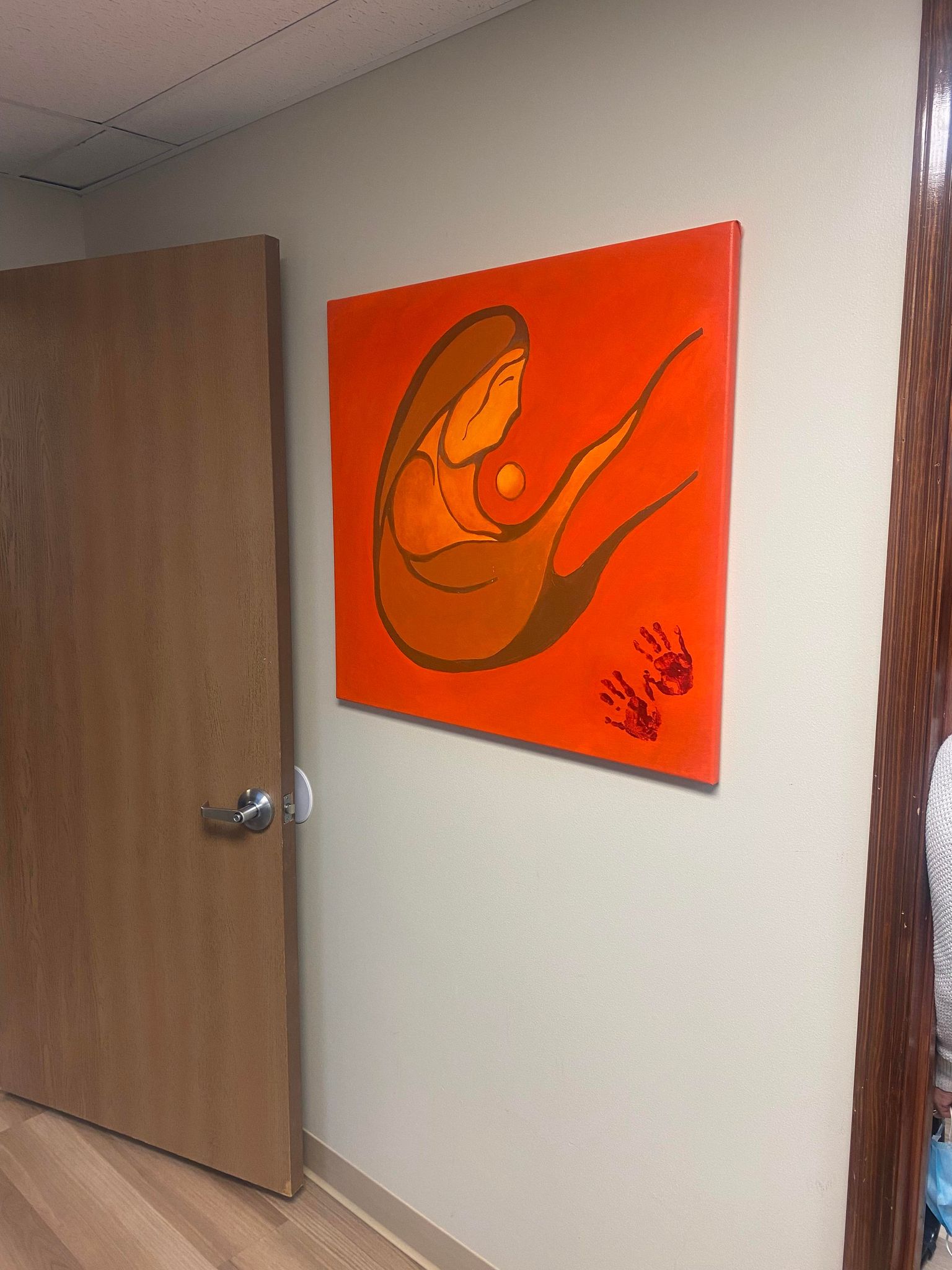 Florida artist Scott Killips donated one of his paintings to the Advocacy Resource Center to show his support in the fight to prevent Missing and Murdered Indigenous Women. ARC staff was humbled by the kind donation.